There are a number of distinct communities in the area, each with their own concerns and who may view Dunston Staiths on different terms. They will, no doubt, have significantly different understandings of the term 'sustainability'.
Directly next to Dunston Staiths lies the Staiths South Bank Development. Its design emerged after the fashion designer, Wayne Hemingway, criticised property developers for the "Wimpeyfication" of Britain. This sparked Wimpey to work with the designer, Gateshead Council and others in order to secure planning permission for a unique housing development on former Gateshead Garden Festival land.
In 2003, the first Staiths South Bank properties went on sale. Their future inhabitants could choose the elevation, layout and housing type. A number of features were designed in to make the development more sustainable such as responsibly-sourced cladding. In addition, recycling is communal and there is limited space for cars to encourage more walking and cycling. The first phase of the development sold out within four hours. Wayne Hemingway has recently written a blog post considering the scheme 13 years after he wrote his initial scathing views about contemporary house building.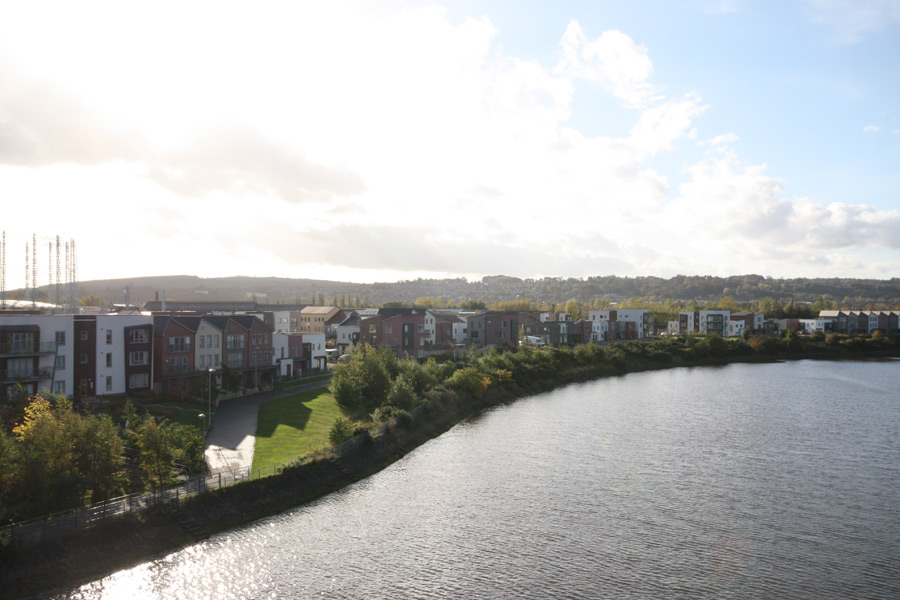 Whilst Staiths South Bank comprises of relatively new residents, the communities in Dunston and Teams have been established for a much longer period of time. However, many sections of these communities can be considered to be deprived on a number of levels, and have been since the decline of industries such as coal. There has also been much regeneration work and there will be more in the future. At present, Clasper Village in Teams is being demolished. This adds to the recent demolition of "the Dunston Rocket". Both may be considered to be "failed" housing developments from the 1960s.
Teams, in particular, will also be one of the focus areas of 'Big Local Gateshead', a programme which is aiming to develop community skills in order to create better places to live in by building trust, pride in the area and local involvement.
Gateshead Council has undertaken a number of public art projects in and around Dunston and Teams. For example, along the Riverside Park there are a number of works which have been developed with community involvement. The Riverside Rivets (2010) by Andrew McKeown have names of nearby communities marked upon them.