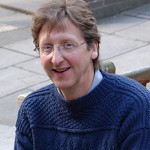 Wolfgang Weileder is an artist and Professor of Contemporary Sculpture at Newcastle University whose practice and research is primarily concerned with the examination and critical deconstruction of architecture, public spaces and the interactions we have with the urban environment. They are investigations into the relationship between time and space, the interface between reality and virtuality, and how these can be explored to question our understanding of the public sphere.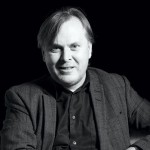 Simon Guy is Professor of Architecture at the Manchester Architecture Research Centre. Simon aims to critically understand the co-evolution of design and development strategies, and the socio-economic processes shaping cities. Urban sustainability's contested nature is amongst his concerns; as played out within competing discourses of green building. He previously worked with Wolfgang Weileder on the Stilt House project in Singapore.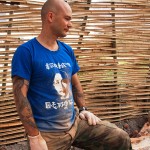 Marco Casagrande (1971) is a Finnish architect, environmental artist and social theorist. His works are moving freely in-between art, architecture and science with the focus on the connection of the modern man with nature. Casagrande's theory of the Third Generation City presents a bio-urban future with the industrial city turned into an organic machine, "the ruin of the industrial city – ruin is when man-made has become part of nature." The 3G condition will be achieved through self organized community actions of urban acupuncture that will manipulate the neuro-ergonomics of the existing cities towards learning and healing process of bio-urban restoration.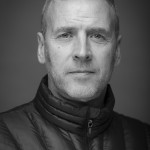 Angus Farquhar Creative Director of NVA organisation, since its inception in 1992.  Based in Glasgow, it one of the UK's most successful independent arts charities. This followed 10 years performing as a founding member of the radical 80's music group Test Dept.  NVA specializes in creating complex permanent and temporary artworks and initiatives often in unusual settings. NVA's vision is to make powerful public art articulating the complex qualities of a location through collective action. Our practice engages participants physically and creatively in redefining urban and rural landscapes. We take the existing landscape as a starting point for uncovering complex underlying realities, revealing how places shape and are shaped by their inhabitants.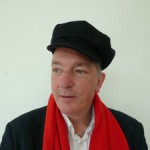 Malcolm Miles is Professor of Cultural Theory in the School of Architecture, Design & Environment, University of Plymouth, UK. He is author of Eco-aesthetics: art, literature and architecture in a period of climate change [forthcoming 2014], Herbert Marcuse: an aesthetics of liberation (2011), Cities and Cultures (2007) and Urban Avant-Gardes (2004). He has contributed to journals including Cultural Geographies, Urban Studies, Space and Culture, Third Text, and The Journal of Architecture. He is currently working on Cultural Turns [to be published in 2015) and beginning longer-term research on the utopian aspect of modernism in art, literature and architecture.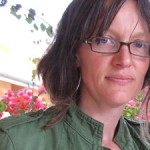 Alice Sharp, Curator and Director of Invisible Dust
Alice Sharp set up Invisible Dust, an art and science organisation in 2009 involving artists, scientists and creative technologists in producing exciting commissions exploring the environment and climate change. As an Independent curator she managed the Fourth Plinth with Antony Gormley and Yinka Shonibare in 2008, and co curated an international touring exhibition to Istanbul, Berlin and London in 2010. Invisible Dust previous projects include artworks on air pollution with Dryden Goodwin, HeHe and Faisal Abdu'Allah and with Jeremy Deller on bat biodiversity. For the British Science Festival in Newcastle last September Mariele Neudecker's St Thomas' Church video installation uncovered the deep ocean and Adam Chodzko's performance gave a blade runner like future on flooding (co commissioned with Great North Run Culture). In March 2012 Invisible Dust won the Lord Mayor of London's UK Sustainable City Award. Currently Invisible Dust is preparing HighWater Line Bristol about flooding resilience, Invisible Heat a new project on the health affects of Climate Change and 'Invisible Dust in Museums.' In this Elizabeth Price 2012 Turner Prize winner will exhibit at the National Maritime Museum, Laura Harrington at the Woodhorn Museum and Owl Project at the Manchester Museum. www.invisibledust.com.