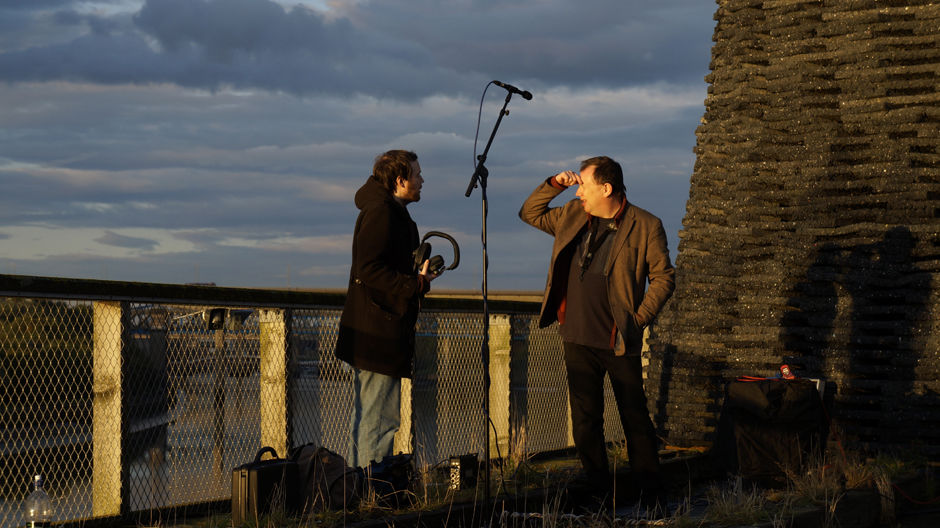 A Better Noise Presents: Music and Sound at the Staithes –  John Butcher
August 23rd 214
6-8pm
John Butcher, supported by Greta and Posset
August saw the first of our Music and Sound at the Staithes events. Working in collaboration with Paul Kelly from the contemporary music event programmers A Better Noise, a series of site-specific performances were staged, responding to the context of the Staithes and to the material and formal properties of Cone itself.
Using the surrounding environment of post-industrial landscape and residential developments, John Butcher played improvisational saxophone, inhabiting the space around the staithes with a responsive soundscape of calls and responses and echoes off the surrounding buildings.
Greta and Possett, noise and sound vocalists, performed an improvisational set prior to John Butcher, exploring the range and potentials of the human voice against the post-industrial structure of the Staithes.
A Better Noise Presents: Music and Sound at the Staithes –  Rhodri Davies, The Noize Choir, Gabriele Heller
Saturday, 6th September 2014
6-8pm
Rhodri Davies, supported by The Noize Choir and Gabriele Heller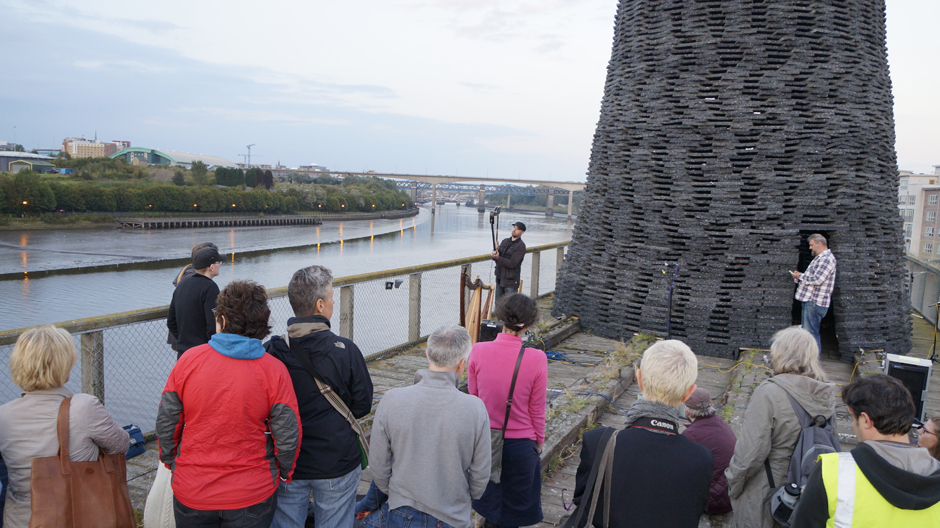 The second event in our summer season of sounds on the Staithes was headlined by the acclaimed harpist, Rhodri Davies. Using aeolian harps, Davies set accentuated the changing  conditions on top of the structure, bringing to aural awareness the lightly swirling winds of that days weather.
The Noize Choir brought their improvisational sounds en masse, performing two pieces that responded to recent visits to the coast of north Yorkshire.
Gabriele Heller, Newcastle-based singer and actor, performed a spoken word piece – a story read aloud from within the Cone itself.
These events were recorded as part of the Jetty project's art documentation, and will be available here soon.
Photographs from A Better Noise Presents…
Images credits: Wolfgang Weileder, Edward Wainwright